CLINICAL LABORATORY LEADERSHIP BOOT CAMPS
Training that Transforms Middle Managers into Top Performers
A cost-effective way to train your team of up-and-coming leaders at your lab and avoid travel time and expenses.
Are you looking for ways to motivate and retain your high performers? Do you need to build your leadership bench strength?
The last two years have added a new level of strain on labs across the country. Staffing challenges are real, team members are facing burnout at rates never experienced before, and leaders are looking for innovative ways to care for their teams to retain them and keep them engaged. That's why we developed this comprehensive Lab Leadership Boot Camp, designed to give you the skills and tools you need to enhance your Lab's culture, develop high performers into highly effective leaders and grow your own capability and competence as a leader. Our instructors will deliver knowledge and tools you can immediately implement to minimize turnover and increase your team's commitment to your organization, while increasing productivity and moving your lab closer to achieving your organizational goals.
If you're thinking there's no time for a program like this, there's no time to wait! We recognize that your time is precious. That's why we developed this program to bring to your facility! By bringing in a customized program, you have discovered an affordable way to train your entire staff, avoid travel time, hotel and transportation fees, and keep your staff onsite when needed.
So contact us today and let us help you inspire your teams!
Contact our experts today!
Innovative Management Training, Tailored to the Needs of Lab Managers, Directors, and Administrators
Management skills at all levels are in high demand! Across the nation, clinical laboratories and pathology groups need skilled and competent management leaders.
This two-day workshop is a great way to groom existing talent into the top-performing leaders you need in your organization. If you're currently struggling to add much-needed expertise to your team, promote from within!
If you're looking to step up your personal management career and your contribution to your laboratory, the workshop delivers the customized management tools, insights, and hands-on competence you need to move up the management ladder.
Earn Continuing Education Credits!
The Dark Intelligence Group is approved as a provider of continuing education programs in the clinical laboratory sciences by the ASCLS P.A.C.E. ® Program.
Master these skills and more...
Discover the leader within you

and turbocharge productivity and profits

Improve capacity

with time management, prioritization and delegation that builds future leaders

Know your preferred leadership style and how to use it to motivate staff and improve teamwork
Coaching for success with simple tools that bring results
Best ways to build an effective team

with trust and accountability

Effective methods to build a culture of engagement

with focus on your high performers

Influence and motivate your team

by understanding their differences and preferences

Lead your team through change

to get greater buy-in from those impacted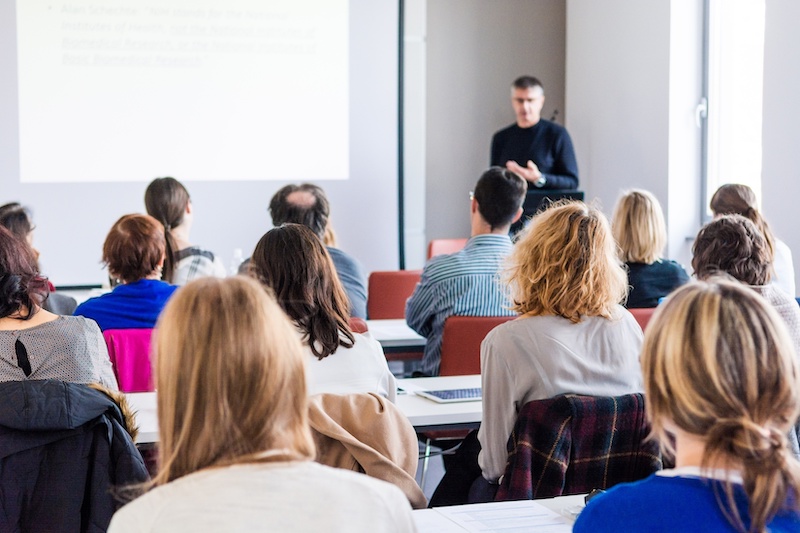 Wendy Glass
Boot Camp Instructor
Wendy Glass, Affiliate Consultant with Fortify Leadership Group, is a seasoned executive coach and leadership advisor. She has over 17 years' experience supporting organizations and leading the agenda for their most valuable resource, their people.
Wendy spent the last ten years of her career in Corporate America at the executive leadership level with a Fortune 500 company, HCA Healthcare. Her extensive background in Human Resources, Leadership Development, Organizational Structure and Design, Talent Acquisition and Talent Coaching has afforded her the opportunity to be a trusted advisor to her clients.
Wendy is a Certified Executive Coach who holds a master's degree in Management & Leadership from Liberty University and a bachelor's degree in Leadership & Organizational Development from Bluefield College. She is a certified Senior Consulting Professional with Society for Human Resources Management and a certified Senior Professional Human Resources with Human Resources Certification Institute.
Who Should Attend
This unique workshop is appropriate for up-and-coming middle managers, senior managers, and administrators, any lab manager tasked with achieving business goals and boosting staff productivity, including
Operational department managers
Clinical department managers
Pathology administrators
Director-level managers, including operations, logistics, IT, sales, marketing, client support, finance, and more
Administrators at all levels
Clinical section managers
Supervisors on the management track
Supervisors at all levels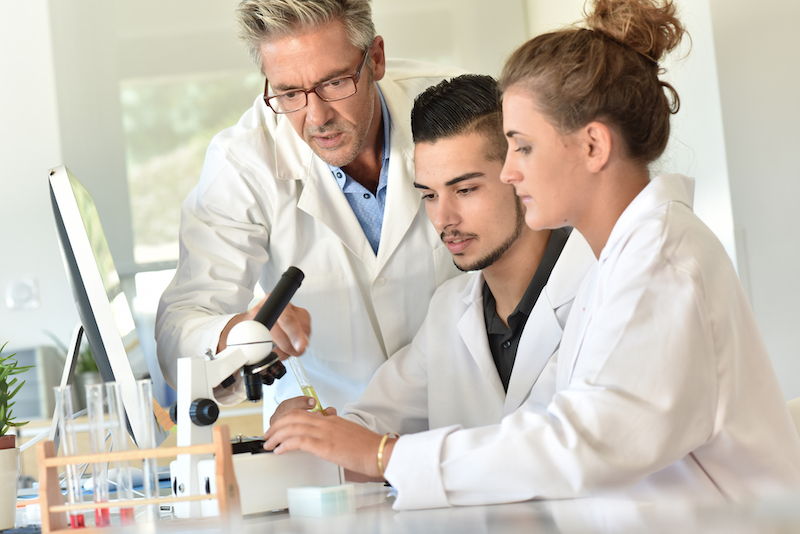 Leadership Training Boot Camp Agenda
Day 1 - 8:30 am-4 pm
8:30 am - 8:45 am
Welcome and Introductions
8:45 am - 9 am
Agenda Review & Objectives
9 am - 9:50 am

Embracing the Leader Within You

Managing vs. Leading
How You Lead
Leadership Filters

9:50 am - 10:05 am

Break

10:05 am - 11 am

Who You Are as a Leader

Leadership Values and Mindset
Leadership Brand
Influencing Others

11 am - 12:30 pm

Maximizing Your Time

How Your Spend Your Time
Taking Control
Delegation
Barriers to Delegation

12:30 pm - 1:30 pm
Lunch/Networking
1:30 pm - 2:25 pm

Why We Think and Behave the Way We Do (Break at

Four primary personality styles
What is your style?
Preferences Based on Style

2:25 pm - 2:40 pm

Break

2:40 pm - 3:30 pm

Behaviors (cont'd)

3:30 pm - 4 pm

Recap of the Day and Setting Day 2 Topics
Day 2 - 8 am - 3:15 pm
8 am - 9:45 am

Creating Great Teams

Building a Functional Team
Team Work Cycle
The A-Team Concept

9:45 am - 10 am
Break
10 am - 11 am
Generational Diversity
11 am - 11:45 am

Creating a Culture of Engagement

Effective Team Communication
Personal Connections
Recognition & Rewards
Supporting career development

11:45 am - 12: 30 pm
Lunch/Networking
12:30 pm - 1:15 pm

Coaching for Success

SBI (Situational, Behavior, Impact) Feedback Tool
GROW (Goal, Reality, Options, Way Forward) Coaching Model

1:15 pm - 1:30 pm
Break
1:30 pm - 3 pm

Change Management

What is Change and Why You Must Lead Through It
Navigating Change
Leading Others Through Change
Combatting Resistance

3 pm - 3:15 pm

Closing and Call to Action

Individual Action Plan
Key takeaways
Frequently Asked Questions
Why a Lab Managers' Workshop?
Opportunities to learn basic, advanced, and sophisticated management methods that focus specifically on clinical and pathology laboratories have been almost non-existent. This workshop fills that vacuum and offers laboratories a useful resource to advance the understanding, capability, and confidence of their most promising managers, administrators, and directors.
How is the Learning Organized?
Each of the workshops allows for personal attention and fosters high collaboration among the participants. The goal is to introduce concepts, conduct exercises to establish mastery, then provide implementation guidelines. Upon completion, attendees will be ready to contribute to a more-productive management structure.
I don't know if my staff and I can take time away from work to participate right now. Can't I just wait for a better time?
This program is designed to help get you and your organization develop from within the management skills that are needed to succeed. While two days may seem like a big commitment right now, you and your organization will be much better off for it in the long run.
We recognize that your time is precious. That's why we developed this program to bring to your facility! By bringing in a customized program, you have discovered an affordable way to train your entire staff, avoid travel time, hotel and transportation fees, and keep your staff onsite when needed. Contact us by filling out the form above or email info@darkintelligencegroup.com for more info.
What Can I Expect from this Program?
Savvy lab leaders know that their laboratory's most important resource is people. This two-day management workshop is designed to engage the up-and-comers within your lab's management team and equip them with powerful insights, tools, techniques, and case studies.
Can Teams of Lab Managers Participate?
Yes! This workshop is designed to help teams from the same laboratory. Contact us by filling out the form above or email info@darkintelligencegroup.com for more information.
Don't put off this training designed to make you an effective management leader!
*Does not include hotel accommodations. You must make your own reservations if needed. Information will be provided in your confirmation notice.